For a few hours at least, my house is like a cocoon on Christmas Day.
www.thesuitcaselady.com
The TV stays off, the laptops are closed, and the phones are silent. While the world outside is no less threatening, or dangerous, or disheartening than on any other day, something wonderful happens inside. Something changes.
Music fills every room. Candles flicker and lights twinkle. Thoughtful and generous gifts are shared amid laughter, and sometimes amid tears of joy. Stubborn grudges, everyday worries, and yesterday's sorrows take a day off. Gratitude settles in. Harmony thrives. Peace reigns...
..for us. But not everyone is lucky enough to celebrate the Christmas this way--insulated from bad news and weather, sheltered and safe, warm and well fed. In fact, it wasn't until the next day that I learned about the severe weather that devastated parts of Texas and Oklahoma...even though my brother lives in Dallas. I didn't know anything about the tornadoes that swept through the area until I read his Facebook post saying they were grateful to have come through it safely.
www.heavy.com
While I had hoped in vain for snow on Christmas Day, folks in New Mexico were buried in it.
www.mercurydailynews.com
While I cleaned up the ribbons and wrappings, people were picking through the wreckage of their homes. While I prepared dinner, people went hungry. While family and friends filled my home, others spent the day alone. While my heart swelled with gratitude, others mourned. Such is life outside the cocoon that holds my family on Christmas Day.
It takes time and effort to spin a decent cocoon. If I start now, though, I believe that by this time next year, I can make mine big enough, strong enough, and safe enough to invite the whole wide world inside for just one day.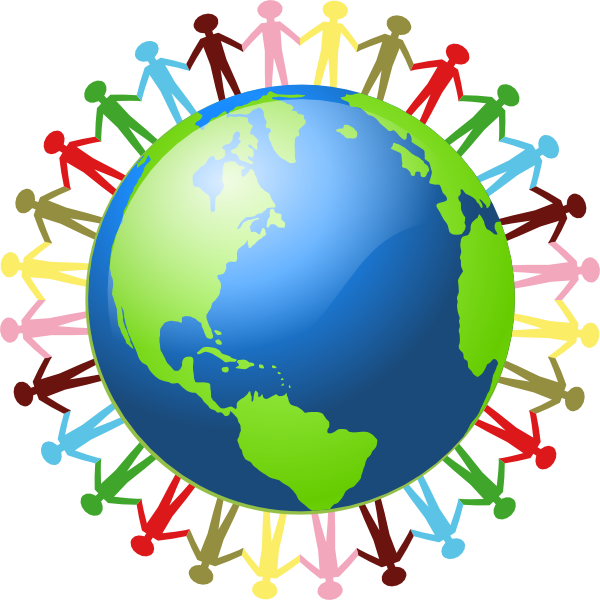 www.clker.com
*
"The best of all gifts around any Christmas tree:
the presence of a happy family
all wrapped up in each other."
~Burton Hills~
*
jan